If you developing game using Unity3D and use Unibill plug-in for In-Game Purchase, you may ran into an error where Unibill failed to initialize at runtime.
Make sure that you set correct product ID in the manifest (in our case, Package.AppXManifest).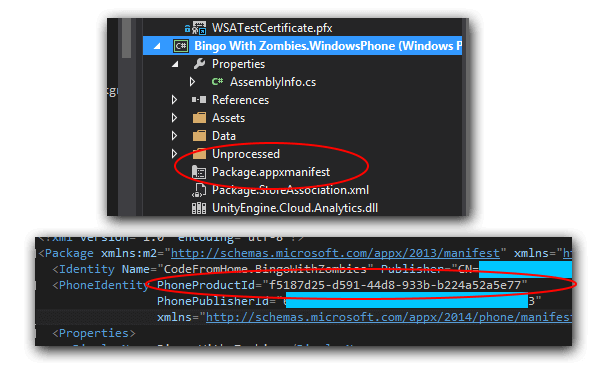 Note: You can find the product ID on your Windows Phone Store Dashboard.