It's been a long and interesting 2.5 year journey for us. While we've seen a slow downward trend in our download numbers in the past year, it is no longer the case after releasing several new games.
Just a few weeks after releasing our latest games (Bingo, Fiiiish, Tap The Birds2 and Poker Puzzle) we've seen a huge spike in our total download counts.
This is really encouraging so we wanted to share this in case it inspires someone to start building or to come back to building Windows Phone apps.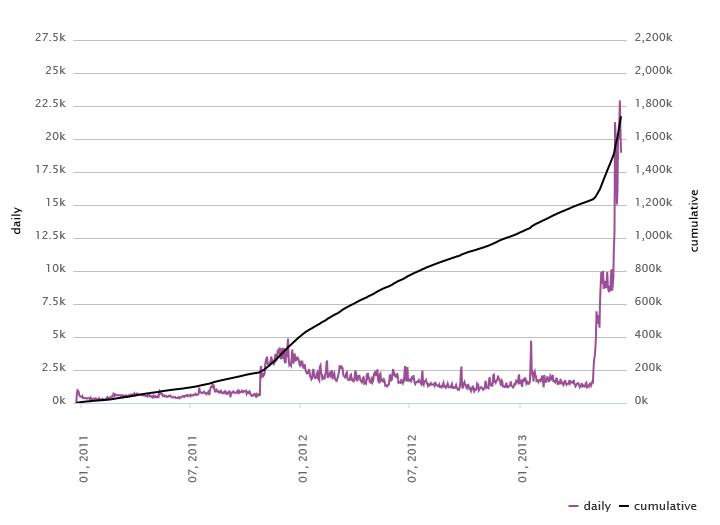 – Code From Home Team